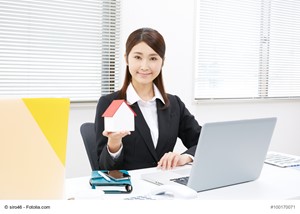 Selling a home should be a fast, easy process. However, challenges may arise that prevent you from quickly selling your house and maximizing your property sale earnings. And if you fail to plan ahead for the home selling journey, these challenges may get the best of you.
Ultimately, there are several things you need to know before you list your residence, such as:
1. The housing market fluctuates constantly.
The housing market in your city or town may change frequently. Fortunately, if you allocate time and resources to analyze the local housing sector, you can determine if a buyer's or seller's market is currently in place and prepare accordingly.
In a buyer's market, there may be an abundance of quality houses that sell within weeks or months of their initial listing dates. Comparatively, in a seller's market, there may be a shortage of first-rate residences, and the best houses generally will sell shortly after they are listed.
To determine if a buyer's or seller's market is in effect, you should find out how quickly houses are selling in your city or town. You also should assess how your house stacks up against comparable residences that are currently available. With this housing market data in hand, you may be better equipped than ever before to succeed during the home selling journey, regardless of the current real estate sector's conditions.
2. Your home's curb appeal may have far-flung effects on your property selling experience.
How your home looks to buyers may dictate your house selling success. For instance, if your residence boasts amazing curb appeal, it may generate lots of interest from prospective buyers. On the other hand, if your house fails to impress buyers when they see it for the first time, your residence may linger on the real estate market for an extended period of time.
For a home seller, it often is beneficial to upgrade a residence's curb appeal. Because if you mow the lawn, trim the hedges and perform other home exterior upgrades, you could differentiate your residence from other available houses. As such, you could stir up significant interest in your home.
3. Working with a real estate agent may help you speed up the house selling journey.
A real estate agent is crucial for a home seller, as this housing market professional can offer expert insights into the property selling journey. If you need help establishing a competitive initial asking price for your residence, for example, a real estate agent is ready to assist you. Or, if you want to sell your home as quickly as possible, a real estate agent can help you do just that.
As you get set to list your residence, you should plan ahead. If you start preparing for the house selling journey today, you could enter the real estate market as a property selling expert. As a result, you could reap the benefits of a quick, profitable house selling experience.